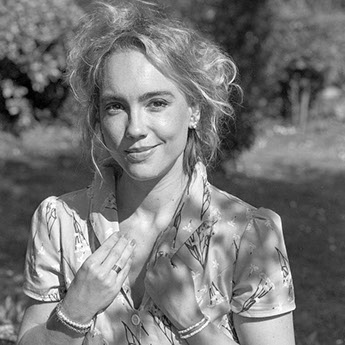 Charlotte LONGÉPÉ
Born a century after Robert William Service, her renowned great-grand-father, she spent her childhood in Paris.
She completed a Master's degree of Business Administrations at the International University of Monaco and worked in event planning before turning her efforts to writing.
She dedicated four years of research to study her ancestor's legacy, acquiring an acute understanding of his work by traveling through Scotland and the Yukon Territory, in order to bring back to life his adventures into a novel (awarded First Prize by the Academy of Provence, 2016). In the meantime, she has been giving lectures, attending book fairs, writing articles and recording videos.
Her collaboration with Infine Arts, from 2019 to 2021, focused on two editorial projects about Robert W. Service life and poetry.
With Infine Arts she also recorded videos episodes about classic photography.
Charlotte YouTube channel at:
www.youtube.com/c/RobertwserviceBlogspot